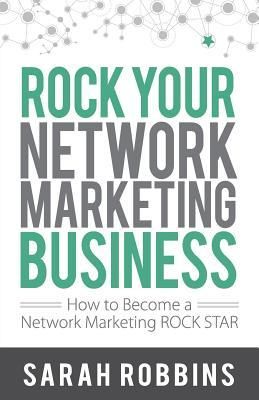 Rock Your Network Marketing Business
by
Sarah Robbins
Published by
Prime Concepts Group Press
on 2013-10
Genres:
Business & Economics
Pages:
110
Format:
eBook
Goodreads
This book will teach you the system that helped me, Sarah Robbins, achieve seven-figure success, as well as many members of my team who have their own six-or-seven-figure success stories. Six-and-seven-figure success certainly didn't happen overnight. It wasn't easy; it was certainly worth it.
As you may or may not know, I'm a Beachbody coach, which is a network marketing business, so my upline coach recommended reading Rock Your Network Marketing Business to help teach and inspire me.
It was a decent read. She definitely has some good ideas, though some of them don't work as well in all network marketing businesses. However, reading it really gave me some confidence and insight into working a network marketing business.
My biggest complaint, though, is that I did find it to be a bit repetitive, and sometimes her examples were a little too vague for me. I guess I'm going to have to just do a bit of trial and error.
I don't really have a ton to say about this book because it was short and really only applicable if you're interested in network marketing. But I thought it was a good read.